Workshop: Sustainable materials for the ocean industries
Event Navigation
Register
NCE Maritime CleanTech, Danish Materials Network and NAPIC invite you to a workshop on lightweight materials and material capabilities.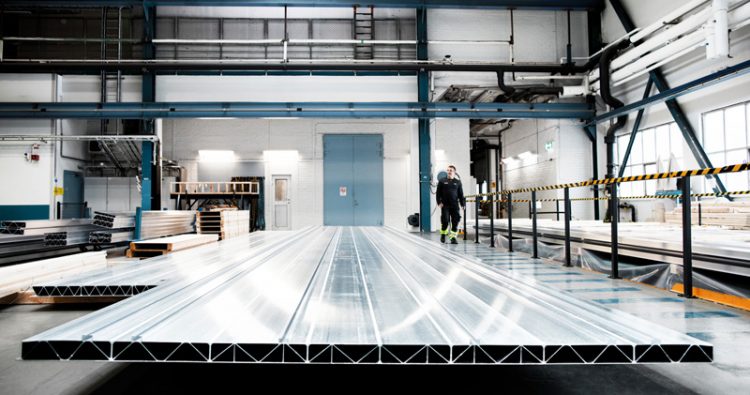 Place: Stord Hotel
Time: Workshop on March 7 + Company visits on March 8
Participation fee: Free for cluster members. 1500 NOK for non-members

On the workshop's program are presentations from NTNU Aluminium Product Innovation Center (NAPIC), Hydro and Future Materials. The Danish cluster Danish Materials Network, that NCE Maritime CleanTech started a cooperation with in 2017, will also be participating.
In December the two clusters were awarded 250,000 NOK from Innovation Express to a collaborative project on material technology. The Project will investigate topics such as the most optimal use of light weight materials in different structures; which production methods are most effective; and what material combinations are best based on life cycle analyses. The workshop is part of this project.
On March 8 we will arrange company visits to Leirvik (Stord) and Servogear (Bømlo). The participants in the workshop on March 7 are welcome to take part in these visits as well.
Program:
09:45 Registration
10:00 Welcome
Tora Haslum Myklebust, Project Manager Innovation, NCE Maritime CleanTech
10:05 New, innovative application areas for aluminum
Geir Ringen, Professor NAPIC
10:15 Innovative use of materials and material technology
Anne Deacon Juhl, Aluminium Specialist, Danish Materials Network
10:40 Endless possibilities with aluminium
Trond Furu, Research Manager, Hydro
11:05 Plastic composite – qualities and opportunities for the maritime industries
Einar Hinrichsen, Research Manager SINTEF
11:30 Lunch
12:30 Workshop – defining risks and opportunities within the use of lightweight materials in maritime applications
Facilitator: Morten Wied, Technical University of Denmark (DTU)
13:30 Life cycle analysis of lightweight materials
Johan Pettersen, Associate Professor, Program for industrial ecology, NTNU
1355 From material science to advanced products
Torgeir Welo, Head of department for mechanical engineering and production, NTNU
14:20 Future materials and production methods
Lars Petter Maltby, General Manager, Future Materials ("Katapult" center)
14:45 Knowledge café
Facilitator: Morten Wied, DTU
1545 Closing remarks
1600 End of program
Related Events