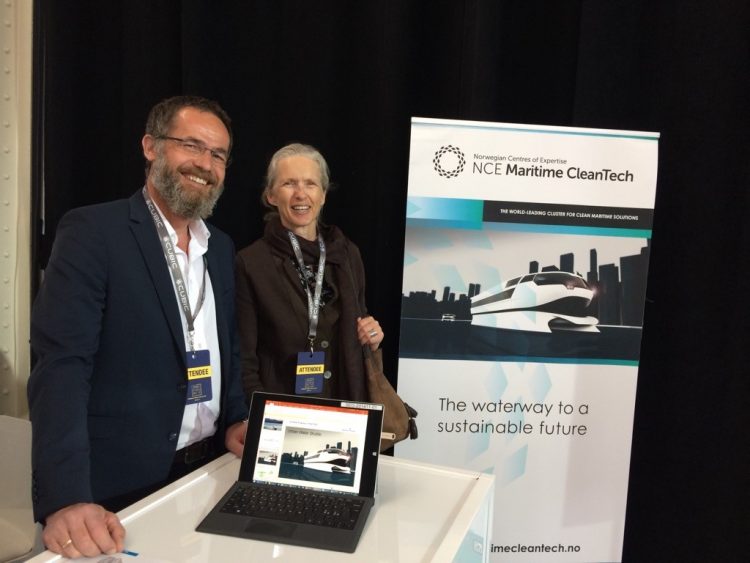 At the beginning of May, NCE Maritime Clean Tech's concept for a zero emission fast going passenger vessel, Urban Water Shuttle (UWS), was presented in the Smart Cities NYC '17 conference/expo in New York. Torleif Stokke from Servogear participated as NCE Maritime Clean Tech's representative in the Nordic delegation, and he presented the concept at the conference, and at the Nordic delegation's stand. Servogear is one of the companies that participates in the development of the vessel.
Investors, users and city planners all showed great interest in the UWS concept. The expo showed me that the market is ready, now it's just for us to deliver, says Stokke.
One of the many visitors at the stand was the Norway Consul General in New York, Elin Bergithe Rognlie (capture).
Smart Cities NYC '17 was arranged during the first week in May with focus on how technology can help us build better, safer and smarter cities. As the most populous city in the United States, New York City is at the forefront of this movement. The conference brought together industry leaders, technology pioneers, city officials, and policymakers from around the world.
–   UWS was developed for larger cities such as New York and thus it's very nice for us to see that this world metropolis is showing great interest in our passenger vessel concept, says CEO in NCE Maritime Clean Tech, Hege Økland.