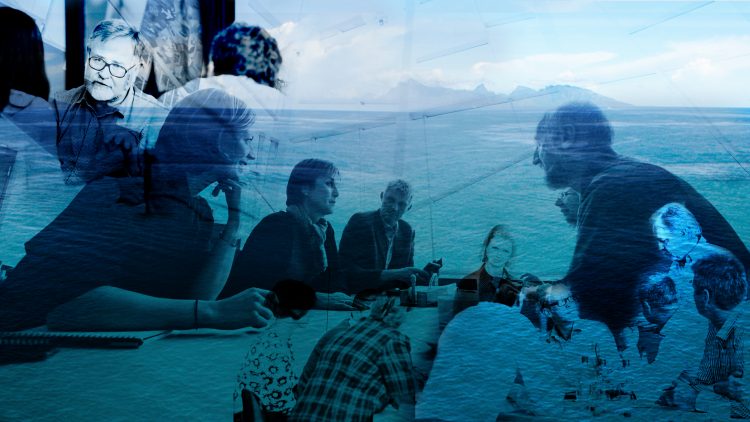 Becoming a partner in our business cluster will allow you to collaborate for innovation and growth. We welcome organisations and enterprises that support our objectives, and most importantly deliver products and services to environmental technology projects in the maritime sector. Our focus is establishing sustainable and innovative projects that can be commercialized, and for us to work together towards new, clean maritime solutions.
Today the cluster has more than 150 partners from the whole maritime value chain. We gather ship owners, equipment suppliers, energy providers, leading researchers and public funding agencies, many of them pioneers in their fields.
What can we offer our partners?
Facilitation of new innovation projects
Unique networking opportunities and partner events
An influence on regulations, political programs and frameworks for greener shipping
Access to participate in different expert groups (e.g. hydrogen, cruise, politics, deep sea, shore power and others)
A designated EU advisor to help find, coordinate, and apply for EU projects
Advisory services on national funding schemes and an overview of the different possibilities
Promotion and exposure in both national and international forums, exhibitions, and conferences
Regularly tech updates, workshops and seminars on relevant topics within green technology
Access to international growth programs
Help to scale up and commercialize new, green technology
Who can apply?
You can find the membership criteria here. All new participants must be approved by the board, before signing our cooperation agreement, which regulates the participation in business and development projects instigated through our network. When approved by the board the yearly fee will be invoiced within 14 days.
For different partners, different yearly fees apply:
Company participants: 
Companies with 1-10 employees: 16 000 NOK + mva
Companies with 11-100 employees: 55 000 NOK + mva
Companies with more than 100 employees: 75 000 NOK + mva
R&D/University/College participants:
Organisations with 1-100 employees: 55 000 NOK + mva
Organisations with more than 100 employees: 75 000 NOK + mva
Do you want to apply? Fill out the form below.