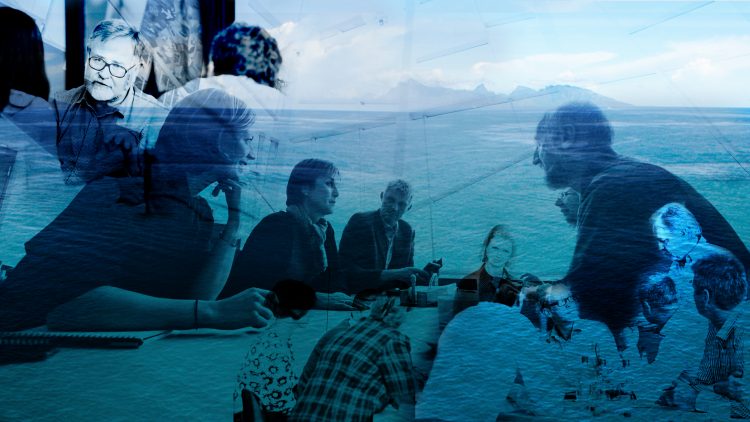 Taking part in our business cluster means that you can collaborate for more innovation. Enterprises and organisations that support our cluster´s objectives and deliver products and services to environmental technology projects in the maritime sector can become participants. We focus on establishing sustainable innovation projects with commercial potential and work together for new clean maritime solutions.
The cluster has more than130 participating companies from the whole maritime value chain, including ship owners, equipment suppliers, providers of renewable energy, leading research actors and public funding agencies. Many of the partners are pioneers when it comes to introducing new energy carriers on board vessels, such as the first offshore vessel running on LNG, the first all-electric ferry, the first all-electric fast going passenger vessel, the first commercial hydrogen vessel and theworld's first vessel sailing on green ammonia. The cluster is also involved in numerous projects, both national and European, within different sectors.
Our offering to the members include amongst other:
Facilitation of new innovation projects
Unique networking opportunities and partner events
Influencing of regulations, political programs and frameworks for greener shipping
Participation in theme-based expert groups (e.g. hydrogen, cruise, Deep Sea, shore power, politics)
Advisory services and coordination of EU-projects
Advisory services on national funding schemes
Promotion of the cluster members in national and international forums, exhibitions and conferences
Regular tech updates, workshops and seminars on relevant topics within green technologies
International growth programs
Membership criteria (in Norwegian).
New participants are approved by our board. New participants must also sign and approve our cooperation agreement, which regulates the participation in business and development projects instigated through our network. Contact us for more information.
Yearly participation fee:
Company participants: 
Companies with 1-10 employees: 15,525 NOK + mva
Companies with 11-100 employees: 51,750 NOK + mva
Companies with more than 100 employees: 67,275 NOK + mva
R&D/Universities/Colleges participants:
Organisations with 1-100 employees: 51,750 NOK + mva
Organisations with more than 100 employees: 67,275 NOK
Do you want to apply for participation our cluster? Fill ut the form below.