CleanTech Meetup #4: Maritime fuel cells and H2-based fuels                                                         
18th June 2021 at 10:00–11:00
Event Navigation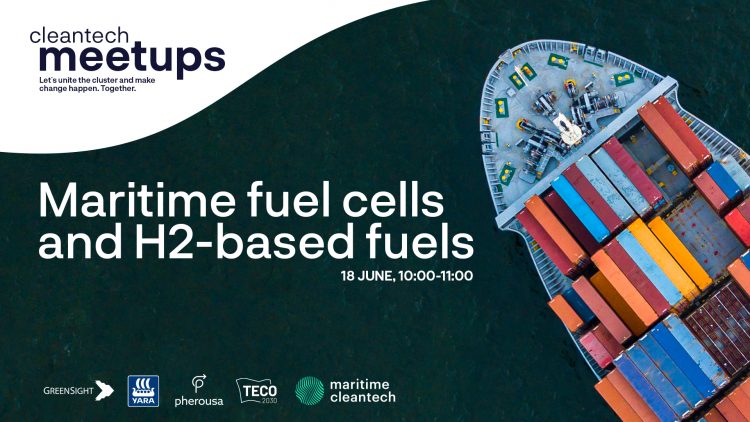 CleanTech Meetups is our brand-new digital meeting place – where new cluster partners get their well-deserved chance in the spotlight. Who are they and most importantly, what are they aiming for? Existing cluster partners are highly urged to take part in the discussions following the presentations. Let´s get to know each other, share knowledge, and make change happen. Together.
In the fourth edition of CleanTech Meetup you will get the chance to meet four cluster partners – which are all working with maritime fuel cells or H2-based fuels.
Agenda
18 June, 10-11 AM, CET, digital
Welcome/introduction, NCE Maritime ClanTech – Chris Jørgen Rødland
Greensight, Energy Economist Daniel Janzen
Yara, Director, Industry & Market Leads Eystein Leren
TECO2030, CEO Tore Enger
Pherousa, Partner/CEO Vasilis Besikiotis & partner Tonny Thorsen
Q&A/discussion – all
All cluster partners are welcome to join!
Related Events

Event Navigation