ZAWAS (Zero-emission Automated WAter Shuttles)
Event Navigation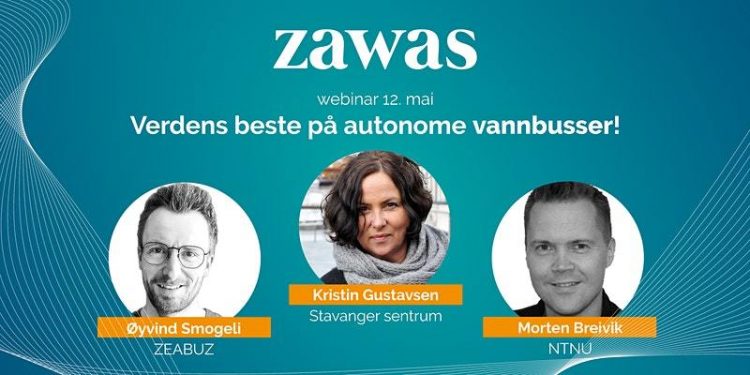 Welcome to the very first webinar organized by ZAWAS (Zero-emission Automated WAter Shuttles)  Wednesday 12 May 10-11 CET.
During this event Zeabuz, University of South-Eastern Norway and Norwegian University of Science and Technology (NTNU) together with Stavanger Sentrum AS will discuss the possibilities of developing and using autonomous water shuttles in urban areas.
ZAWAS is a ground-breaking new initiative by three innovation clusters (NCE Maritime CleanTech, SAMS Norway and Nordic Edge) and 17 partners from the maritime sector, academia and public sector in Norway. The project aims to take Norway's martime industry to the next generation – through transforming our waterways into rapid, zero-emission, autonomous public transportation transits.
The event will be held in Norwegian. Open to all.
Please register here.
Related Events