Zero-Emission Cruising Concepts
Zero emission cruising – new concepts leading the way from NCE Maritime CleanTech on Vimeo.
Through a design-driven innovation process, teaming up leading technology partners, important stakeholders and major cruise lines, NCE Maritime CleanTech has created a green vision for the future of cruising. 
3 steps towards the future
The complex challenges demand holistic development over time. Greener solutions and technologies should be implemented along a consciously developed timeline.
2026: Temporary solution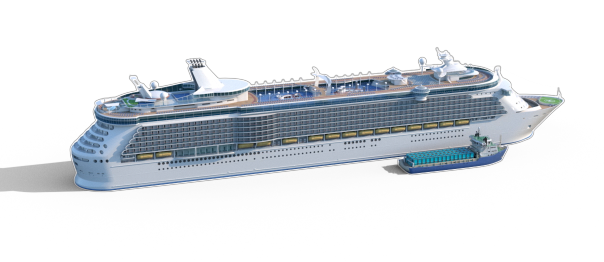 In the near future, the existing fleet can enter the fjords relying on external supply of power. PSVs fitted with power packs supply the needed energy and tug the ships through the regulated areas. The technology and a business model for this concept is now being fruther developed in swparate projects.
2030: Zero emission, purpose-built and modular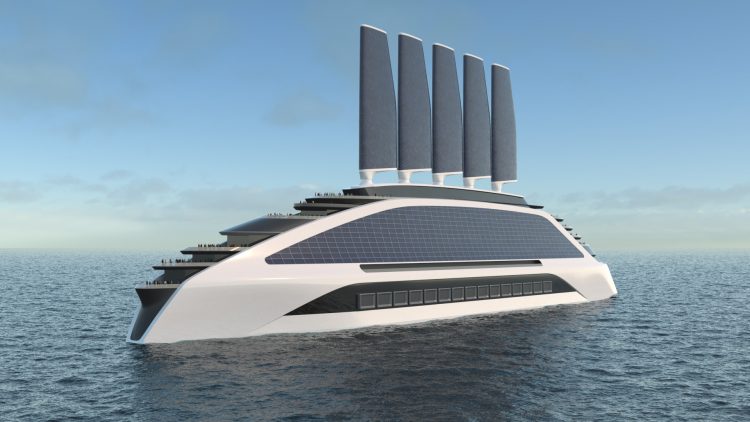 By 2030, a new zero emission, purpose-built cruise ship takes direct use of the power packs, which enables a future-ready energy system. Energy pack modularity provides flexibility in the energy mix, topped with a substantial contribution of wind and solar energy. The high, pyramid-shaped ship profile gives outfacing balconies to all passengers as well as a larger area for solar cells.
2050: 14 days on green energy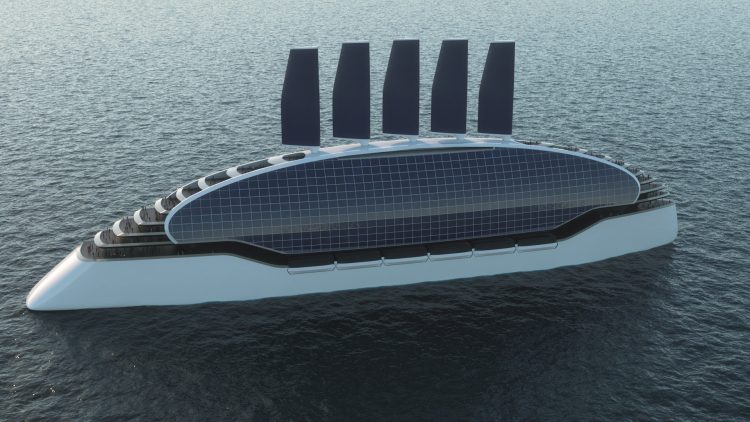 Heading towards 2050, the energy management technology has developed further, and more efficient region-specific vessels are envisioned. These are realized through macro-modularity with a base platform and a specific hotel on top. This cuts down on investment and engineering.
Smart energy management
The ship has a double skin design with a pocket of isolating air outside each cabin. The outer skin opens when passengers desire and only puncture a small part of the isolating layer. Waste temperature is recycled from outgoing air. Adjusted temperature is collected from sea water or energy production.
Participating companies in this design-driven innovation collaboration: NCE Maritime CleanTech, Carnival Corporation, Royal Caribbean Cruises Limited, Eker Design, Port og Bergen, Scanship, Wärtsilä, Corvus Energy, Teknotherm, DNV GL, Hydro, ETA Energi, NORCE, Hardcruise, Blueday, BKK, Solbære, Hyon, Bostek, Østensjø rederi, GAC Norway, Yxney Maritime, Prototech, Gann, NCL, Bellona and NCE Fjord Tourism Norway. The project has received support from Design & Architecture Norway (DOGA). 
All design rights: NCE Maritime CleanTech