We see great international potential for Norwegian environmental technology. In December NCE Maritime CleanTech was invited to present these solutions at a seminar on green transport in New Delhi, India.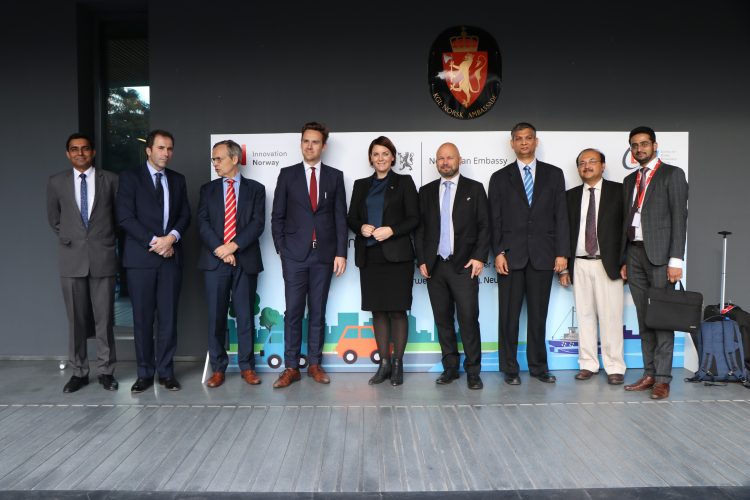 India is a country with many opportunities within green transport solutions at sea. 90 % of their foreign trade comes and goes by ship. The country has a fleet of 1200 ships and over half of them are more than 20 years old.
In December the cluster was invited by the Norwegian Embassy in New Dehli to hold a presentation on Norwegian environmental solutions and the revolution we experience within electrification and green shipping.
Wants a greener transport sector
– India desires a more environmentally friendly transport sector and this makes the country a very relevant market for our cluster partners. Both maritime authorities  and industry representatives  showed great interest in our presentation, says Project Manager in NCE Maritime CleanTech, Pål G. Eide.
Pål also participated in a panel debate and had a one-to one meeting with the lead transport specialist in the World Bank India who is also responsible for development of the inland waterways infrastructure.
India's transport sector is set to grow tremendously in the years to come. Going forward, India can become a massive market for green solutions. India should look to Norway to see how green transport solutions work in practice in order to plan for a green transport sector, says the Norwegian Embassy in a press release.