The Canadian province of British Columbia has very ambitious targets for emission reduction the next years. This week we visited Canada to explore business opportunities for our cluster partners, and to get an update on the status of hydrogen technology.
In January NCE Maritime CleanTech, in collaboration with Innovation Norway Canada, visited the province of British Columbia on the western coast of Canada. The cluster administration was joined by representatives from cluster partners Servogear, Norwegian Electric Systems, Wärtsilä and The Switch Marine Drives Norway.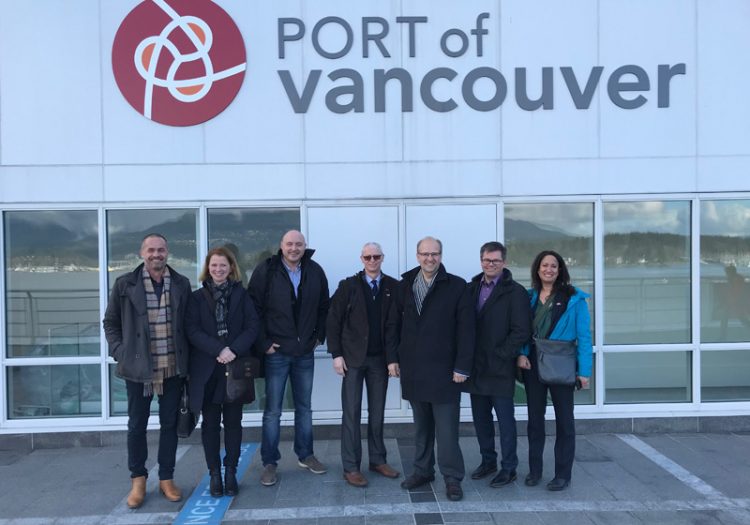 – British Columbia has defined ambitious goals for emission reductions towards 2050. The aim of the visit was to share our cluster partner's know-how on green technologies for the maritime industry and green port operations, as well as discuss business opportunities for Norwegian companies in the Canadian market, CEO of NCE Maritime CleanTech, Hege Økland, explains.
– Through this trip we also got an update on the status of fuel cell technology for use in maritime applications, as well as understanding of potential funding programs for investments in green maritime technology, says Økland.
Hydrogen high on the agenda
Through an intensive week the cluster visited amongst others the Port of Vancouver, Canada's largest port, and ferry operator BC Ferries, that currently has three LNG fuelled ferries under construction.
Also on the agenda were meetings with several possible collaborators within development and production of hydrogen generation and fuel cells.
– In Vancouver we found several companies that are front runners within hydrogen technology and fuel cells. The visit has given us a better understanding of the technology status, says Torleif Stokke from Servogear.
He also sees great potential for establishing collaborative projects between with mutual benefits for cluster partners and Canadian companies.
– The companies and organisations we visited in Canada showed great interest in what's currently happening within green shipping in Norway, especially when it comes to electrification. At the same time, the Canadians have a lot of expertise within hydrogen technology that could prove useful for us in the years ahead, Stokke explains.
New hydrogen Development Project
Fuel cells are today utilized in trains, trucks and fork-lifts, but there is also a growing interest for exploring the opportunities for use in the maritime sector. The Vancouver based company Ballard, with 600 employees, has more than 30 years' experience within fuel cell technology. Ballard recently entered a development project with ABB and Royal Caribbean Cruises with the aim to install a 100-kW fuel cell on board a cruise vessel. The plan is to place liquid hydrogen fuel tanks on the top deck.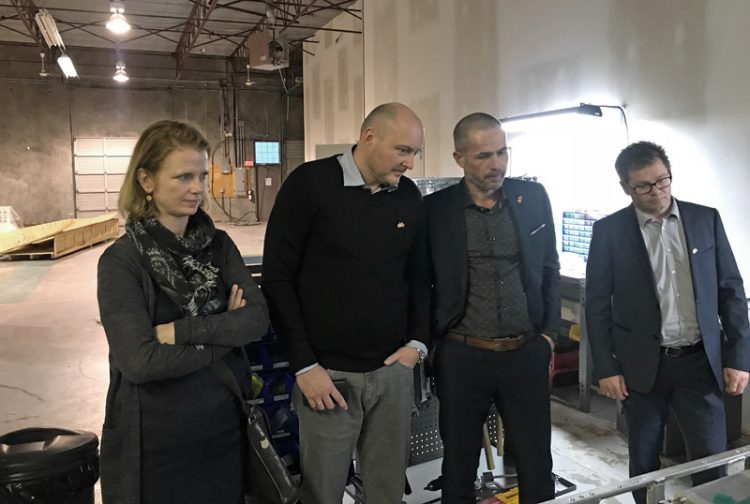 Ballard pointed out that even if the technology is maturing, the marine industry still awaits development and implementation of rules and regulations for use of hydrogen in maritime applications. The current hydrogen infrastructure is also a barrier the industry is facing.
The company Hydrogenics is another Canadian supplier of fuel cells to the same market segments as Ballard. They are also preparing to enter partnerships with system integrators. The company has also tested a 100-kW containerised flexible power system in Hawaii.
Establishment of new cluster collaboration
The Canadian government recently launched a program for the creation of "super clusters". Maritime CleanTech met with Eric Barker, who is heading the area of "Emerging Technologies Innovation, Science and Economic Development Canada". He sees a huge potential for collaboration between Canadian and Norwegian ocean clusters.
During the visit NCE Maritime CleanTech also met companies participating in the "Ocean Supercluster" initiative, where Canadian companies are already collaborating with several of our cluster partners.