Battery is a hot topic in the maritime sector. Ageing, life span, prices and operating experiences were among the subjects discussed when representatives from the entire battery value chain met at the NCE Maritime CleanTech battery seminar in April.
NCE Maritime CleanTech's battery event was hosted by North Sea Shipping, based in the maritime stronghold Austevoll in Norway and owner of the North Sea Giant. The vessel was recently upgraded with three battery packs in a solution that reduces fuel consumption and emissions by 30 percent.
– Battery is the future for vessels like the North Sea Giant. The retrofit was completed in March and we are very pleased with the vessel's performance. If we were to build a new vessel of this kind today, we would for sure include batteries in the energy system, said Sveinung Økland from North Sea Shipping.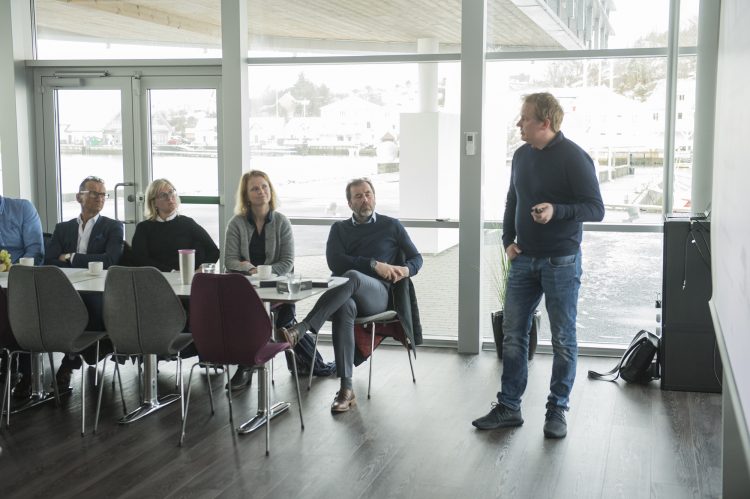 The gold standard of energy systems
The participants in the seminar included battery manufacturers, system integrators, ship builders, ship owners, end customers, classification organisations and educational institutions. Some were seeking new business opportunities, some were trying to reduce cost and emissions in their operations. Ship owners are slowly gaining more and more operational experiences with batteries.
The North Sea Giant was recently equipped with three 678 kW battery packages in three redundant sectors on board. The solution will optimize the entire energy system with peak shaving and spinning reserve as the main tasks.
During demanding operations, using batteries as spinning reserve reduces the need for engines running on low load. To optimize the energy flow, the three battery packages are combined with a specially designed direct current link. This will allow the vessel to operate in dynamic positioning  Class 3 with only one diesel engine running.
As the battery installation provide power backup in demanding operations and dynamic positioning, remaining diesel engines operates closer to ideal load. With the original setup, engines were operating on 20 to 30 percent of maximum capacity. Operating on low load is inefficient, leading to increased fuel consumption and maintenance needs.
– We wanted to set a new standard for offshore vessel energy systems. Our studies made us confident that the technology would ensure maximum safety and highest redundancy requirement and in addtion give us significant economic and environmental benefits. Through collaboration with Maritime CleanTech and cluster partners we managed to develop a feasible concept and receive crucial funding from Enova. Without public financial support we could not have initiated such a project, Sveinung Økland says.
Watch our North Sea Giant video here.
Depth of discharge will affect battery life span
The batteries on board the North Sea Giant is the latest generation of maritime battery packages from NCE Maritime CleanTech cluster member Corvus Energy.
– This has been an amazing project for us, giving us valuable experiences for future projects. To succeed in such a project, it is important to get a clear picture of the customer's expectations and the operational profile of the vessel. Based on that we will be able to design the right system, and plan for rapid installation and commissioning in close dialogue with classification organisations. We want our customers to be able to utilize green technology as easy as possible, says Thorolf Anfinsen in Corvus Energy.
His colleague Tommy Sletten was in his presentation focusing on how depth of discharge and usage will influence the battery's life span. The deeper discharge, the less you get out of the battery. Two discharges of 40 percent are better than one of 80, he stated. The battery also has a calendar ageing of 0,5 percent per year. These are reasons why you need to buy a battery with larger capacity than the power demand you might have.
Prices was also among Sletten's topics.
– Bloomberg predicts a kWh price of 100 dollar in 2025, compared to 220 dollars today. I am not sure how they can expect such a price reduction with increased demand and rising commodity prices. We have estimated that 17 percent of the total cost of retrofitting a PSV is related to batteries, of which 40 percent is battery cells. To expect a significant drop in the prices of maritime batteries is probably too optimistic, he said.
Ageing and safety
Life cycle tests are important to understand how ageing affects lithium-ion battery cells in maritime applications. How to develop safe, higher capacity batteries, with the longest life span possible, was the main focus of Preben Vie's presentation. Vie is a doctor at Institute for Energy Technology (IFE).
– We are collaborating with battery manufacturers and end users that want to understand their batteries better. They will use this knowledge to ensure they have a profitable project, he says.
Battery life will depend on usage. For a vessel to achieve the longest possible life span for their battery installation, it might have to implement different charging cycles than those of an electrical vehicle. Life span will be affected by temperature, voltage and how the battery are being charged and discharged.
– Among the things we want to learn is how to design a lithium-ion battery system that does not become too hot during operation, to ensure the longest life span possible.
IFE is also looking into the possibilities for replacing graphite in the anode with silicone and by that increase the capacity of the battery. Silicone can store 10 times as many lithium-ions as graphite and will increase the energy density of the battery. However not by a factor of 10.
– The challenge is that graphite expands two or three times as it absorbs lithium. We need to strengthen the surface with nanotechnology and coating to avoid cracks. The material must also be cheap and easy to produce, says Vie.
He explains that battery tests are extremely complex. IFE can test 104 battery cells up to 50 amps. To test today's large battery cells of 75 amps-hours, they can do tests up to 500 amps.
– We are initiating a new project this summer that will help us understand safety and aging even better. We are currently looking for industrial partners. The more partners the better discussions and the more we learn, Vie says.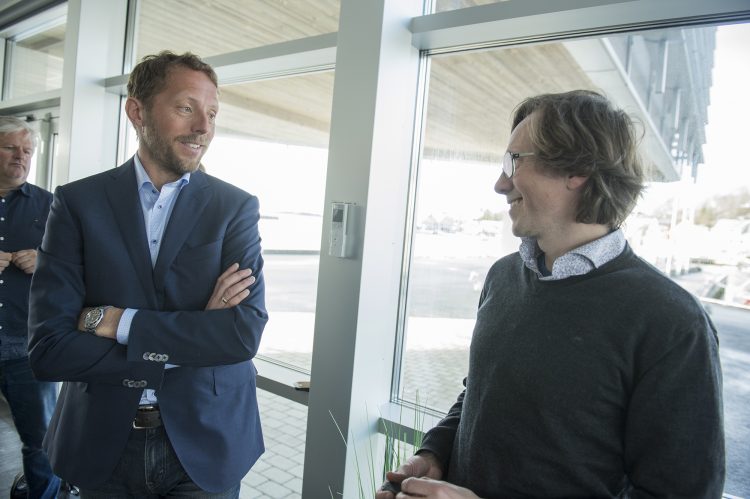 End of life recycling
No matter how much the researchers can improve the life span, sooner or later batteries will reach their end of life. At the same time, supplies of important materials are threatened and the battery life cycle need to become more sustainable. This is where Norsk Hydro sees a new business opportunity.
– The metals in a used lithium-ion battery is valuable, especially cobalt and lithium. Today you need to pay to recycle, but this might change when volume of used batteries rises and efficient recycling processes are implemented, says Christian Rosenkilde in aluminium giant Norsk Hydro.
Norsk Hydro's goal is to develop a design for a pilot recycling site in Norway, including an efficient process for shredding lithium-ion batteries and efficient separation of its construction materials.
– In the year 2030 Bloomberg expects somewhere between 200-400 000 tons of batteries to reach end of life. At a predicted value of 1700 dollar per ton this gives us a market worth several 100 million dollars, he says.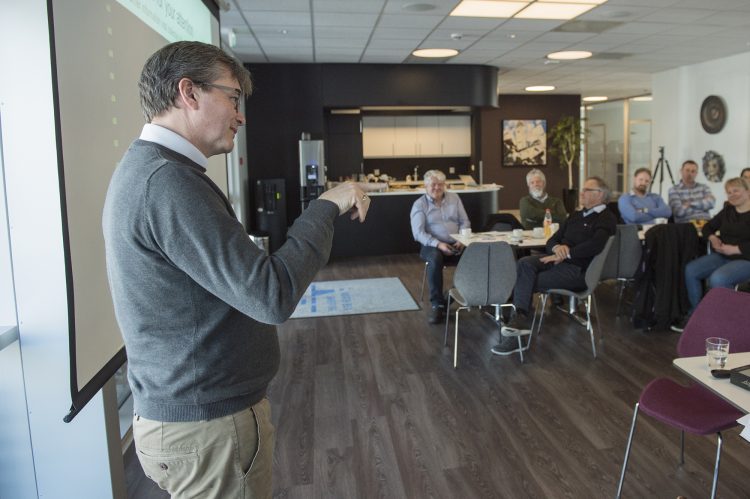 Challenges from a battery pioneer
Egil Arne Skare of ship owner Østensjø is a pioneer when it comes to direct current distribution and batteries in offshore vessels. His first project was Edda Ferd where two battery packages of 136 kW were installed.
– We never intended that batteries would become a part of the solution. We designed Edda Ferd with a direct current distribution system to optimize the engine speed. In the process we realized that batteries could be a good idea, since we had DC distribution anyway. The DC system with variable speed generator sets also gave us a higher exhaust temperature. This allows the catalysator to work, removing NOX-emissions during low load operations, such as DP-operations and harbour stay, he explains.
For Østensjø batteries, in combination with variable speed generator sets, are mainly about safety. Batteries can help engines to run on variable speed, but peak shaving has little direct effect on consumption, according to Skare.
– We had some minor problems in the beginning, but our experiences with batteries are good. Batteries are as boring as melting snow, which means that there are hardly any problems or extra workload with them at all, he says with a big smile.
Batteries are here to stay, but the costs are still high. That is why Skare wants the industry to rethink how we dimension the batteries. He has a clear message to the public authorities.
– Today vessels install batteries with capacity ten times what we have on Edda Ferd. This may not be necessary. We will never ever run such an offshore vessel for 20 minutes on batteries. Most likely the diesel engine will be up and running again within 20 seconds. If so, the batteries will be drained only one percent in real life he explains.
Skare's views are supported by Sveinung Økland of North Sea Shipping. The ship owner recently finished the installation of altogether 2000 kW of batteries in the North Sea Giant.
– He is right. The decision to install 2000 kW battery capacity in the North Sea Giant is a result of current regulations. We are not allowed to rely solely on that an engine starts again after a shut down. If an incident occurs near a platform that triggers the need for backup power, authorities require that we are able to make a getaway solely on power from the batteries. That means that we install a battery capacity for a scenario that is likely not to happen, which increases costs and reduces the attractiveness of battery installations Økland replies.