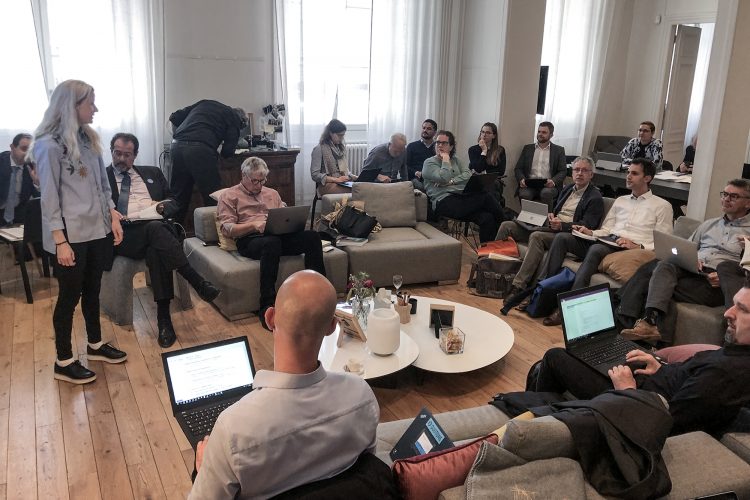 The NCE Maritime CleanTech cluster has been granted responsibility for a global electric vessel mapping project, on behalf of the International Energy Agency – Hybrid & Electric Vehicle work group.
NCE Maritime CleanTech went to Lyon, France last week, together with global delegates from the industry, R&D organizations and governmental organizations. The cluster held a presentation about its activities in general and green maritime electric vessel projects in particular.
– The audience was eager to learn more about how NCE Maritime CleanTech identifies and establishes new innovation projects within the maritime sector. Many of our electrification projects in the car ferry and fast ferry segments have attracted significant international attention. The delegates were very interested in the technical aspects of our green vessels, project coordinator Marte Jensen explains. 
NCE Maritime CleanTech has been given the responsibility for the e-ships task 38 of the Hybrid & Electric Vehicle work group. The aim of this work package is to increase focus and speed up the implementation of battery technology in ships. To achieve this, we need information about the technology, economy and market potential of global, maritime electrification projects.
– During the three year project period we will conduct several workshops with representatives from various countries. This work will result in documentation that will be made available for the maritime industry, decision makers and R&D organizations, to help them strengthen their efforts in the e-ship segment, Jensen explains.