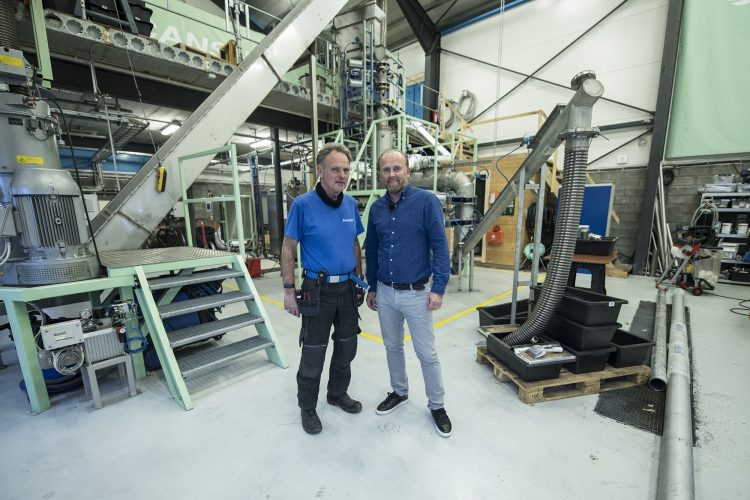 To reach ambitious environmental targets, it is crucial that the cruise industry becomes greener. Cluster partner Scanship provide solutions helping the industry to more sustainable operations. 
In their technology center in Vestfold, Norway, Scanship is developing a new process that turns waste into energy and carbon. This is a perfect solution for cruise operators striving to offer more sustainable cruises.
– The exciting thing is that we take a waste problem and convert that into a valuable product, Scanship CEO, Henrik Badin states.
– With this technology you can recycle all the organic waste produced on board. Plastics, fibres and different kinds of waste are formed and dried into this mass, process engineer Jan Petter Reiersen says.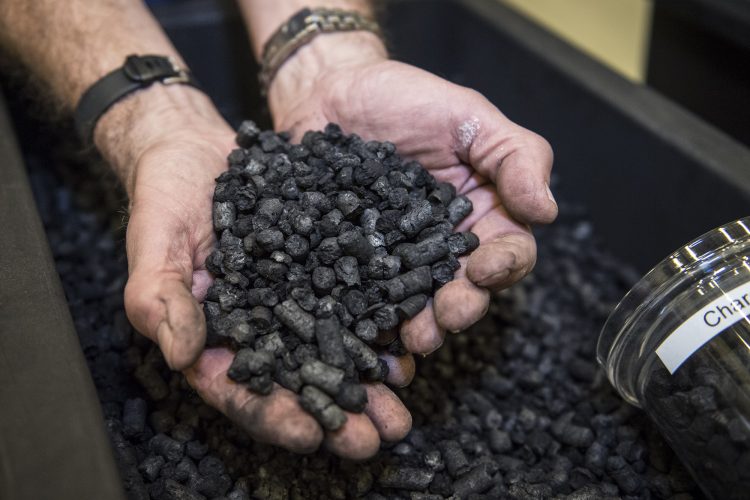 Charcoal as carbon capture
The organic waste comes from the shredder and enters the pelletizer machine, before it is conveyed into the microwave assisted pyrolysis (MAP) reactor.  The waste is superheated with microwaves. This process produces synthesis gas that leaves the reactor, while biochar is conveyed out from the unit.
– The end products are biochar and syngas. The biochar can be used for agricultural purposes such as soil enrichment, remediation and sorbent. The energy rich syngas will reduce the use of fossil fuels on board.
– We are creating an end-of-waste solution by degrading microplastics and pollutants into pure carbon. When you put it in the soil it will be stable for thousands of years, basically removing carbon out of the CO2 cycle, Henrik Badin explains.
Ideal for the maritime industry
The use of biochar is very important as a strategy for climate change mitigation. The waste-to-energy process is ideal for the maritime industry with it´s small foot print and instant start-up and shut-down functionality.
– We have had several ship-owners on site. Their initial reaction is that they are amazed. They see the possibility to improve their environmental sustainability on board. The solution is useful for both existing ships and newbuilds, Badin says.
Watch the movie:
Scanship Waste-To-Energy process from NCE Maritime CleanTech on Vimeo.