This week IMO meets to approve a series of amendments to international shipping pollution regulations. The new measures are met with disappointment from environmental- and industry organisations.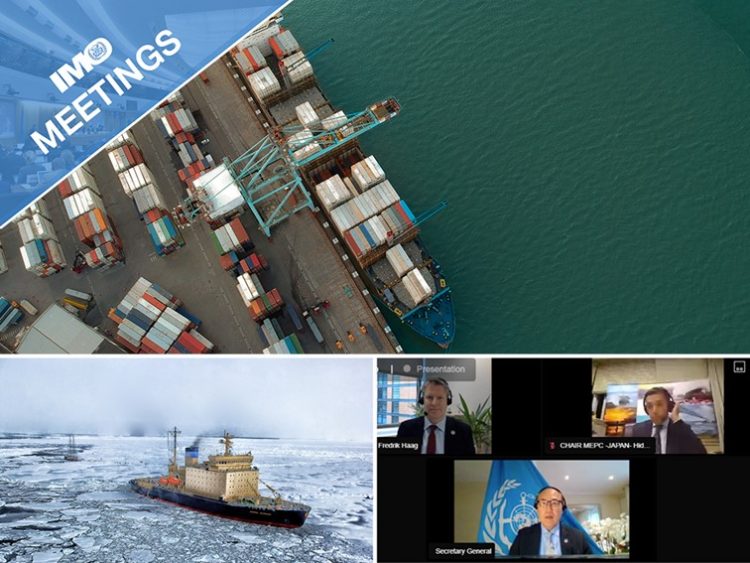 On 16-20 November the IMO's Marine Environmental Protection Committee (MEPC 75) is meeting digitally to discuss and agree on measures to further reduce greenhouse gas emissions from ships.  Here, the MEPC as expected has now adopted amendments to the International Convention for the Prevention of Pollution from Ships (MARPOL) to strengthen the requirements of the Energy efficiency Design Index (EEDI) – meaning that new ships built from 2022 will have to be significantly more energy-efficient.
The regulation, that was approved by IMO member states in late October, has been met with criticism from both environmental- and industry organisations. The criticism is mainly based on the lack of enforcement mechanism and the proposal to give non-compliant ships a full three years before they need to publish a plan for delivering operational efficiency improvements.
CEO of NCE Maritime CleanTech, Hege Økland says:  "Meeting the targets of the Paris Agreement will require a massive effort. The shipping sector needs to act immediately and reach peak emissions as soon as possible. IMOs ambitions do not support this urgency and we believe this will enforce regional and national government to set regulatory standards that lead us on the right path. This is unfortunate, as international regulations that catalyse the required decarbonisation would be the most effective and most fair tool".
During the week, the MEPC has also approved the proposed amendments to MARPOL on short term measures to reduce the carbon intensity of shipping. The aim is to add further energy efficiency requirements which would also apply to existing ships, by bringing in two measures: a new Energy Efficiency Existing Ship Index (EEXI) for all ships; and an annual operation carbon intensity indicator (CII) and its rating, which would apply to ships of 5,000 gross tonnage and above.
This suggestion has also been met with criticism, amongst other from international industry group SEA Europe (Shipyards's & Maritime Equipment Association). In a press release the organisation states:
"European shipbuilders argue that retrofitting to a newbuilding standard is technically feasible. But the proposed reduction rates of the energy efficiency index for existing ships (EEXI), are not living up to the state-of-the-art in ship technology and will only be applied once".
The Brussel-based think tank Transport & Environment states: "The global body that regulates shipping has ignored the Paris Agreement by endorsing a climate plan that will see emissions from ships grow for several decades".
Several actors now state that the lack of ambitions in IMO will put political pressure on EU to move forward with regional measures as part of the European Green Deal.
International framework on the agenda
The international regulatory framework will be a key topic at the NCE Maritime CleanTech annual conference "Chasing Zero" in December. Among the speakers are Member of the European Parliament for the Greens, Jutta Paulus. Ms Paulus aims for the European Union to take effective action against climate change and she led this year's negotiations resulting in decisions on stricter monitoring of CO2 emissions from maritime transport and the inclusion of maritime shipping in the European Emissions Trading System (ETS) by January 1, 2022.
You will  also meet Global Head of Fuel Decarbonisation in Trafigura, Rasmus Bach Nielsen. Trafigura is one of the world's leading independent commodity trading and logistics companies and has recently committed to transparent reporting of shipping emissions through "The Sea Cargo Charter" initiative. The Sea Cargo Charter is a global framework that allows for the integration of climate considerations into chartering decisions to favour climate-aligned maritime transport.
Register for the digital conference here (only for cluster members).