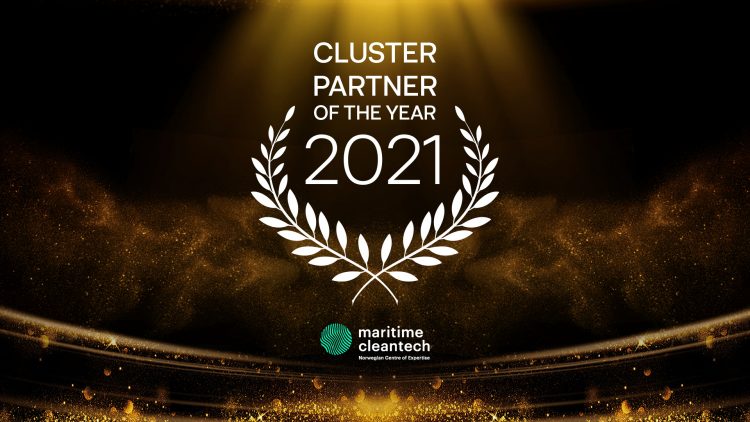 In cooperation with Sparebanken Vest, Maritime CleanTech has established the "Cluster Partner of the Year" award. The award winner will be one of our cluster partners who has excelled in the green shift at sea and participating actively in the cluster collaboration.
– Due to ambitious international climate targets, the demand for green maritime technologies will increase significantly in the years to come. Cooperation between cluster members is key to speed up the technology development and to secure the competitiveness for the Norwegian industry, says CEO in Maritime CleanTech, Hege Økland
The prize goes to a cluster company that stands out in the use and innovation of greener technologies and who actively seek collaboration through cluster activities. The winner receives a prize award of NOK 100,000 (approx. EUR 10,000). Financed by Sparebanken Vest.
The prize was awarded for the first time in 2019. The first winner of the price was Corvus Energy. Last year, Wilh. Wilhelmsen won.
Please nominate your candidate before 11.  November 2021.
Criteria:
The company has developed or implemented a solution that contributes to reduced energy consumption or emissions from maritime operations
The company conducts development / innovation work in collaboration with partners from the cluster
The company has a strategy for commercialization / scaling of solutions
The company is a good ambassador for the cluster by emphasizing cluster collaboration in its work
The company is an active participant in various cluster activities (e.g., annual conference, resource groups, cluster workshops, )
Jury 2021
Ragnhild Janbu Fresvik, Executive Vice President, Sparebanken Vest, Head of the jury
Arne-Christian Mohn, Mayor, Haugesund Municipality
Charlotte Gannefors Krafft, Senior Adviser, Manager Knowledge cluster Energiomstilling VEST (EOV)
Geir Bjørkeli, CEO, Corvus Energy
Hege Økland, CEO, NCE Maritime CleanTech