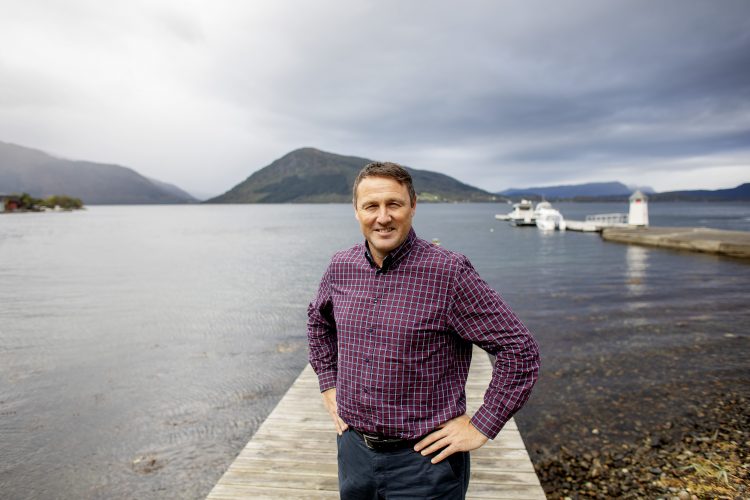 Marine Manager aims to change the way we work. Through collaboration with several cluster partners, they have gained important insight to simplify ship construction processes. 
The Austevoll company founded in 2018 is now gaining a lot of attention. Marine Manager, owned by both yards and ship owners, has developed a software application for the shipbuilding industry. The app utilizes elements from Lean and focuses on simplifying processes that are typically complex and time-consuming. 
The digital software solution is based on similar tools for the construction industry, delivered by Fonn. Marine Manager´s tool is customized to fit the way marine projects are run.  
Digitalization and lean processes 
"We aim to fill the gap in today's process line and to help smooth it out. By sharing information, pictures, tasks and statistics in real-time, collaboration goes smoother, and we see projects go faster from A to B." says CEO at Marine Manager, Torstein Rasmussen. 
The app works both on web and mobile devices, and includes maintenance, rebuilds and newbuilds.   
"It is not only helpful for collaboration between the people overseeing and the people executing – but it also creates a common platform for shipyards and supervisory bodies to share information related to all work orders in the project," says Rasmussen. 
Showcasing functionality  
After joining Maritime Cleantech in 2019, Rasmussen quickly saw the advantages of utilizing the big network provided by the cluster and its many cluster partners.  
"I realized we are in a unique position. We can collaborate with each other as partners, and help make each other better. I reached out to the cluster administration, who helped me get a pilot project up and running with highly relevant partners," Rasmussen says. 
Marine Manager´s software solution is now being used by Norled, GMC Yards and the Norwegian Maritime Directorate in a pilot project for rebuild- and maintenance work. It is the Norled ferry MF Sand that is in for alterations at GMC Yards, a job that will be finished in the first quarter of 2022. Rasmussen also points out the collaboration between the other software providers involved, namely Star Information Systems and Safran Software Solutions. Without their help, the quick integration would not have been as effective as now, he says.  
Digitalization and Process Management Engineer at Norled, Bjørn Einar Nylund, see clear benefits after using the Marine Manager software system. 
"We decided to try and develop the application to gain a better collaboration with everyone involved in the MF Sand rebuild process. Lean, effective and transparent processes are important to us, and we see the potential value which can be created through reducing the lead time typically spent on projects. The project is more than just implementing an IT Software; we look at managing the projects from a holistic point of view taking into consideration the roles, IT tool, process, information and communication dimensions." Nylund says 
Aiming high 
Currently, there are several yards and shipowners considering the digital platform for their projects, both for new builds, rebuilds and maintenance work. Rasmussen has large ambitions and highlights how the application can have positive effects on the sustainability of projects.  
"When time from land to water is reduced, we often save emissions related to the construction phase. Everything is as lean as possible, and we find that our customer saves both time and money. When collaboration goes smoothly, there is less need to travel and less time spent on each activity," says Torstein Rasmussen.  
 In search of possible partners or funding opportunities for innovation projects? Please contact us in the cluster administration at Send e-post.  Don´t forget to sign up for our upcoming events on funding schemes from Enova and Innovation Norway.