Our concept for a passenger ferry without harmful emissions to sea and air, has been granted government funds for the realisation of a pilot vessel.
Urban Water Shuttle is being developed by a joint industrial partnership from the business cluster NCE Maritime CleanTech: Wärtsilä, Fjellstrand, Servogear, Grenland Energy, CFD Marine, Sapa and Hydro.
– The project objectives are reduced urban conjunction, reduced emissions and reduced city infrastructure costs. The Urban Water Shuttle will be launched in cities with coastline located close to water and waterways. The concept is therefore relevant for cities all over the world. The project fits new international goals for zero emission and reduction of harmfull greenhouse gases perfectly, says Hege Økland, CEO at NCE Maritime CleanTech.
Read article on the Pilot-E-grant in Norwegian here.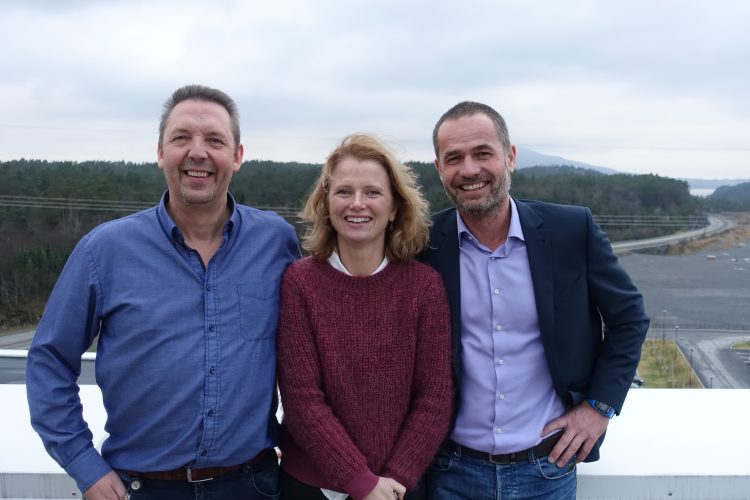 Wärstilä leading the first project phase
The project will now receive funding from The Research Council of Norway, Innovation Norway and Enova for quick realisation from idea to market introduction.
Ingve Sorfonn, technical director in Wärtsilä Norway, is leading the first project phase: – Finally we can realize this concept that we have worked with for several years. Urban Water Shuttle truly represents the most cost-efficient solution for passenger transport per today, with zero emissions of CO2, NOx or sulphur. This will be a very exciting project for Wärtsilä and the partners involved.
Built in aluminium – Sapa looks forward to collaboration
Low weight and sustainable materials such as aluminum is used to built the vessel. In addition to the installation of a powersystem with the latest battery technology.
– This is an exciting collaboration for Sapa. We can create this vessel, test it in Norwegian waters and then export it to other countries with the opportunity to make public transport green worldwide, says Erika Ahlqvist, EVP Communication and branding at Sapa.
Servogear is ready with a new energy-efficient propulsion system
– Finally, this project is ready for lift off, says Torleif Stokke, CEO at Servogear.
– We've been working along with the other project members to come to this stage, and thanks to the new Pilot-E programme the project is being realised. As we are exporting most of our production, we have met businesses in big cities world-wide that could benefit from our concept. This year it was signed a big contract in New York, that could be a perfect fit for the Urban Water Shuttle – if it was ready for the market. Now we're in position to take the lead from Norway and let us use this opportunity. For Servogear, this will also give us additional strength in our global market – and it's a perfect match with our strategic goals, says Stokke.