Eight new companies haven been accepted by the Board as partners in NCE Maritime CleanTech. We now welcome Brødrene Aa, DNV GL, Brunvoll Mar-El, Hyon, Marine Aluminium, Skoleskipet Gann, Data Gumbo and law firm Kluge to the cluster!
The six new partners in NCE Maritime CleanTech supply the cluster with expertise within many stages of the ocean industries' value chain, such as certification, material technology, digitalisation and new energy carriers such as hydrogen.
– I am very happy to see the cluster reaching 83 partners. Our rapid growth illustrates that the companies see great value in our cooperative approach to increase our members' competitiveness in a tough market. The new partners will strengthen us within important areas and make important contributions to the development of the future's smart and green maritime solutions, says CEO of NCE Maritime CleanTech, Hege Økland.
The six new cluster partners are:


Marine Aluminium has experience and competence within material technology in maritime applications, with a special focus on aluminium solutions. The company located in Avaldsnes has 70 employees and will strengthen the cluster's competence within material technology. The use of sustainable lightweight materials is important in the development of cleaner vessels as it contributes to increased range for the energy system onboard.

De traditional classification company headquartered in Høvik already has close relations to many of the existing cluster members. DNV GL has more than 13.000 employees globally and provide classification, technical assurance, software and independent expert advisory services to the maritime, oil & gas, power and renewables industries. The company focuses heavily on environmentally friendly technology and has much competency related to regulatory barriers for the implementation of new and green technology.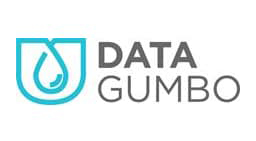 Data Gumbo is an entrepreneurial company located in Stavanger and Houston, with special expertise within block chain technology. This expertise is a new addition to the cluster, that will be important in our strategic focus area digitalisation. There is great potential within block chain technology for the ocean industries, especially within contract handling and paper flow related to logistics. The technology can simplify data management and is a decentralised system that is open for all involved partners with minimal risk of data alterations.

Hyon is a small company located in Oslo with much expertise within hydrogen and fuel cell technology. The company aims to be a leading supplier of hydrogen energy solutions for the maritime sector. They are already familiar with many of the existing cluster member and brings to NCE Maritime CleanTech new and important knowledge within hydrogen as energy carrier.


The school ship Gann is a high school headquartered in Stavanger. In addition to the vessel Gann the school has facilities on shore, where 120 students annual are educated within technology, industrial production and maritime subjects. Gann is educating the seafarers of tomorrow, who will need knowledge within new and green propulsion systems and automatization. Through participating in NCE Maritime CleanTech the school ship Gann also envisions the possibility for making the vessel a floating laboratory for new technologies developed in the cluster.

Brunvoll Mar-El are experts within systems for propulsion and manoeuvring for amongst other high-speed vessel with controllable pitch propellers. The company, located in Telemark, is already working closely with several members of the cluster and supplies amongst other hybrid battery systems. Brunvoll Mar-El invests heavily in research and development and an important focus area is autonomous vessels operations.

Law firm Kluge
Kluge is a Norwegian full service independent law firm with offices in Oslo, Stavanger, Bergen and Hamar. Kluge offers comprehensive advice and assistance within all major fields of business law. The company has chosen to focus on four core market sectors: energy/oil and gas, real estate/construction, public sector, and industry/finance. Kluge is the first law firm in the cluster and will contribute with valuable expertise within amongst other legal quality assurance in projects and technology development, cost estimations and entrepreneurial assistance.
Brødrene Aa
Brødrene  Aa is a world leader in the construction of  fast ferries made of carbon fibre composites. The shipyard  is located  in Hyen on the west coast of Norway and employs 170 skilled workers. The company brings to the cluster new knowledge within production technology and light weight materials and their green profile makes Brødrene Aa a great fit with the cluster's profile an values. Since 2002 the company has built 60 fast ferries in composite for the speed range of 20-40 knots. The company has also gotten massive publicity nationally and internationally for their environmentally friendly tourist vessels "Vision of the Fjords" and Norway's first all electrical tourist vessel "Future of the Fjords".