To reduce emissions to air and discharge to sea, and accelerate technology development, Norway should take a leading role in enforcing stricter regulations at sea. That was Scanship's key message when meeting the Norwegian Prime Minister.
One of the newest additions to the NCE Maritime CleanTech cluster, Scanship, is a world leading cruise industry supplier of technology to process waste and wastewater. The company headquartered in Norway with subsidiaries in US and Poland, joined the cluster in September 2018.
– We are excited to be a part of a cluster that promotes green, Norwegian technology. We look forward to collaborating in research and development projects with other cluster companies. Our core business is to maximize the environmental sustainability of cruise vessels, and we have the same ambitions for our clients in the aqua culture industry, a market which we entered a few years back, CEO Henrik Badin of Scanship says.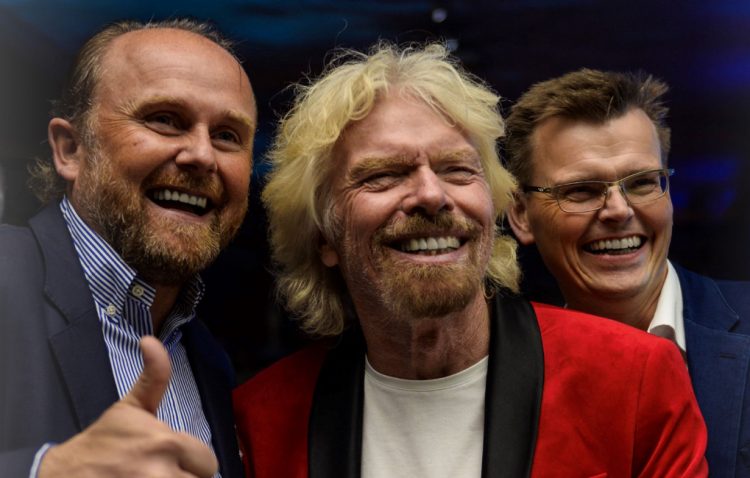 Scanship's strive for cleaner oceans include providing systems for management and treatment of sewage and greywater, scrubber washwater as well as processing and recycling systems for garbage, food waste and bio-sludge. Since 2010 every second new cruise ship built has been equipped with Scanship systems.
Tools to reach UN's sustainability goals
The health of our oceans will hopefully be governed by the UN Sustainability Goal number 14: "Conserve and sustainably use the oceans, seas and marine resources for sustainable development." But visions alone are not enough. Scanship emphasise the need for stricter regulations to accelerate the green transition in the shipping and aqua culture industries.
– We welcome more sustainable regulations. They are the tools we need to reach the UN targets. We see that there is both willingness and ability to invest in the industry. We particularly need regulations that stimulate green technology development and reward the large group of ship owners and fish farmers that invest in more environmentally friendly solutions, Badin says.
Discussed regulations with the Prime Minister
The Norwegian Maritime Authority is currently developing new regulations for emissions to air and sea for the Norwegian world heritage fjords. The Scanship CEO recently got the opportunity to discuss the need for stricter regulations along the Norwegian coast with Prime Minister Erna Solberg.
– Solberg seemed very interested in the subject. I tried to emphasise the importance of Norway taking a political leader role and that we now have a unique opportunity to create a regulatory framework that not only will have a major positive impact on Norwegian tourism, the cruise industry and the maritime industry but also regulations worldwide, says Badin pointing to the effects stricter regulation had on the cruise industry in Alaska from implementation 18 years ago.
In order to continue cruise operations along the coast of Alaska operators had to install advanced wastewater purification system to treat both grey and black water on their vessels to meet the new requirements.
– The Alaska standards became a new cruise industry standard. We believe similar regulations in Norway will have the same impact when it comes to deploying environmental technology both on newbuilds and on existing vessels, with the effect of minimizing pollution to sea, and ensuring that only ships equipped with environmental technology will operate along our coastline.


A stronger voice for cleaner oceans
If Norway is to keep its credibility as a responsible shipping nation, and to ensure the health of the ecosystem along our coastline, Badin want to increase the focus on emissions to air and discharge to sea.
– Today Norway has perhaps one of the less restricted regulations for discharge to sea, not even complying with IMO Marpol Annex IV west and north of the southernmost point Lindesnes. Today, ships can discharge untreated sewage 300 meter from shore with greywater being unregulated along most of our coastal waters and even in Svalbard. With the law in their hand, ships can basically discharge all their sewage, greywater and scrubber washwater in environmental sensitive areas, in fjords and even close to our fish farms, Badin says.
He believes that the more actors you have in the cluster, the more competence are in place to develop solutions to tackle climate change and the negative impact that seafaring has on our oceans. But it is also crucial that there is a regulatory policy in place to push things forward, and here our politicians have to take their share of responsibility.
– Being part of this cluster we will definitely have a stronger voice for cleaner oceans.