Deep sea ship owner SinOceanic is one of the newest additions to NCE Maritime CleanTech. The company has ambitious plans to make their fleet of container vessels more energy efficient and environmentally friendly.
SinOceanic became a part of the NCE Maritime CleanTech cluster in September 2018. The company is 100 percent owned by SinOceanic Group Limited and their offices are located in Oslo and Bergen. The company is already co-operating with other cluster participants in projects to make their maritime operations more sustainable.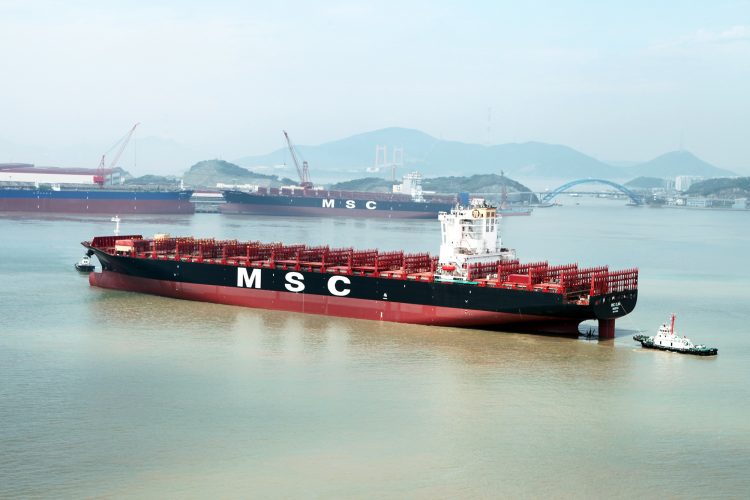 – It is a strategic decision to become a member of NCE Maritime CleanTech. We look forward to collaborating with the administration and other cluster members. We know that the cluster has competent project managers that will guide us through green innovation projects with good results. This will help us in the strive for increased energy efficiency when our day-to-day operations require most of our focus, COO/Technical Director Morten Steen Martinsen says.
Looking forward to good discussions
SinOceanic is continuously working to improve energy efficiency and reduce emissions from their fleet of 17 container vessels, with a total capacity of 227.000 TEU (20 feet containers). They also have 7 container ships currently under construction at shipyard in China.  Their vessels are operating all over the world, and 22 of 24 are equipped to receive shore power while at port.
– To the cluster we bring our long experience within deep sea shipping operations worldwide. We also have a lot of competence from ship building in Asia, also for other vessel types than container vessels. By joining the cluster, we want to move closer to the strong maritime environment on the west coast of Norway. We want to challenge other participants to good discussions, and hope to be challenged back, the COO/Technical Director says.
More sustainable container vessels
SinOceanic is currently in the first phase of a new project which will further reduce the environmental footprint of the company's vessels. Integrating batteries in the vessels' power system is one of several solutions SinOceanic is considering.
– We are convinced that we will be able to design and make new container ships substantially more environmentally friendly by implementing integrated energy efficient solutions, Martinsen explains.