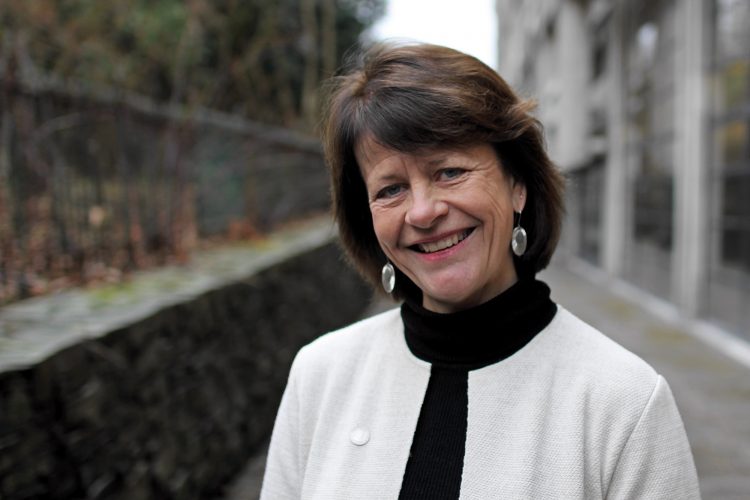 Cluster partner University of Bergen want their research and education to support the transition to a future sustainable society. To increase their impact UiB want to establish a knowledge cluster within climate and energy, strengthen relations with the industry and increase interdisciplinary collaboration.
An important part of the NCE Maritime CleanTech strategy is to work closely with academic and research communities. This strategy is a perfect match with cluster partner UiB's own strategy, which aims to strengthen the University's relations to the industry and increase collaboration across sectors. The goal is to extend the knowledge base needed to build a sustainable future.
Creating a knowledge cluster
UiB has identified three main priorities in their 2022 strategy: Global challenges, maritime research and climate and energy transition. The third initiative is headed by Gunn Mangerud, the new Vice Dean of the faculty of Mathematics and Natural Sciences.
– Our ambition is to create a knowledge cluster related to climate, energy transition and renewable energy that will be complementary to the industry clusters, such as NCE Maritime CleanTech. We want to support their work with knowledge, resources and the perspectives of academics and researchers.  The cluster is a tool that will bridge the gap between academia and industry, she says.
Mangerud hopes that new initiatives will exploit more of the potential within their research and educational resources.
– On of the most important challenges in the world today is to secure access to renewable energy. A part of our strategy is to contribute to develop sustainable energy solutions for the future. We hope to see increased activity and collaboration. Our world's challenges are interdisciplinary by nature, and we need researchers and combined knowledge from various areas to develop the best solutions, she says.
A forward-leaning region
UiB is already collaborating with other cluster partners such as the research organisation NORCE and the Western Norway University of Applied Sciences (HVL). In addition to the traditional sciences UiB has strong research communities within relatively new sectors such as carbon capture and storage, offshore wind and deep-sea mining.
– We live in a very forward-leaning region, with a lot going on in the energy and maritime sectors. We want to make our contribution more visible by working closer with authorities, industry, academia, research and other stakeholders.  NCE Maritime CleanTech and similar clusters are important technology hubs that we can provide our knowledge into. At the same time, we need the industry's insight to understand how to adapt education and research to their needs, Mangerud explains.
The Vice Dean pinpoints that the region has a significantly strong position and therefore competence and knowledge within ocean related industries such as oil and gas, maritime, aquaculture and energy, and therefore we are able to play an important role on the road towards a sustainable future.
– Many stakeholders are engaged in climate change and energy transition issues, but we need to work together and make each other stronger to achieve even better results, Mangerud says.
Long traditions in sustainability
Involvement in climate, energy and environmental issues is nothing new for the University of Bergen. They were one of the founders of the internationally renowned climate research center Bjerknessenteret. Furthermore, the Bergen Offshore Wind Centre is focusing on harvesting electricity from wind at sea and have been a part of the Norwegian Research Cluster for Offshore Wind Energy since 2009. A more recent initiative is the Center for Energy Transition, at the Faculty for Social Sciences, focusing on interdisciplinary research, strategies and tools.
One of the major milestones for UiB came in 2018, when they were selected by UN Academic Impact (UNAI) as one of 17 universities world-wide to act as a hub for academic work related to UN's Sustainable Development Goals (SDG). UiB's long-term climate engagement gave them the honourable responsibility for SDG #14 'Life Below Water'. As a result, the Ocean Sustainability Bergen (OSB) research centre was established to co-ordinate the daily SDG work. UNAI is an initiative that align institutions of higher education with the SDG, and should support, contribute and inspire the work that is needed to reach ambitious UN targets.