In June NCE Maritime CleanTech's first non-Norwegian partner, hydrogen fuel cell experts Ballard Power Systems Europe, was accepted as member of the cluster. Power infrastructure experts LOS Gruppen and battery innovators Beyonder are also joining us this summer.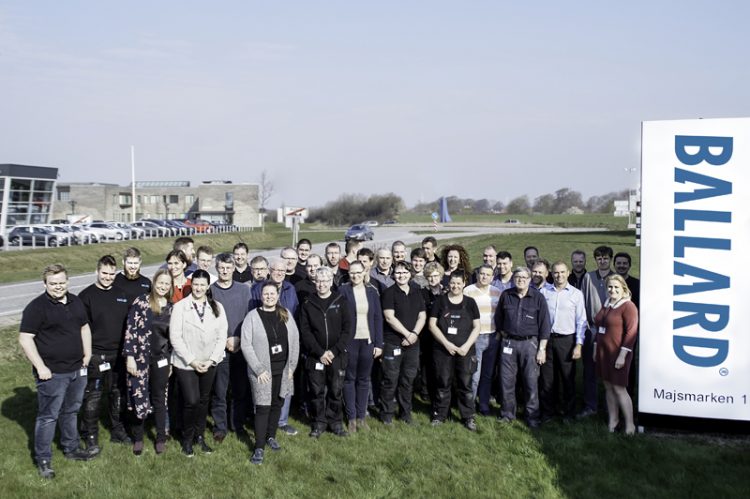 With Ballard Power Systems Europe onboard, NCE Maritime CleanTech strengthens an already competent and competitive group of companies within the green hydrogen value chain, from production to distribution and consumption.
– We are very happy to have been accepted as a partner in NCE Maritime CleanTech. When engaging in zero-emission shipping we want to collaborate and share knowledge with the best players in the maritime industry, such as those we find in Norway, Business Development Director, Kristina Fløche Juelsgaard says.
– I also see that the cluster organizes a lot of interesting events that we would like to participate in to learn more about the industry and to network with relevant companies, she says.
New measures to achieve ambitious targets
By including the first non-Norwegian member in the cluster, NCE Maritime CleanTech takes new measures to contribute to reducing the global CO2 footprint of shipping to 50 percent within 2050.
Ballard Power Systems Europe AS is already involved with several cluster partners through their participation in the H2020 financed FLAGSHIPS project, where technology is being developed to deploy two commercial hydrogen vessels. They are also one of the suppliers to Norled's hydrogen ferry that will be in operation from 2021 on the Hjelmeland crossing.
Maritime hydrogen solutions will play a key role in creating a more sustainable shipping industry. Ballard will contribute to the cluster and our innovation projects with world-leading competency within this field. They are also considering establishing activities in Norway, says NCE Maritime CleanTech CEO, Hege Økland.
Ballard origins from Canada and Ballard Power Systems Europe has head office and production facilities in Hobro, Denmark.
– In the future many of our activities might take place in Norway, which makes it an interesting country for us to establish new locations. Norway is an attractive market, as it currently has the highest activity within maritime hydrogen projects in Europe, Juelsgaard says.
LOS-Gruppen and Beyonder joins the cluster
Two additional companies also joined NCE Maritime CelanTech in June; Power infrastructure experts LOS Gruppen and battery innovators Beyonder.
Beyonder is a Stavanger based company focusing on developing new and sustainable high-power battery cells and supercapacitor cells for use in maritime and industrial applications. The technology is non-flammable and ensures a long life-cycle, ultrashort charge time and a high C-rate. These features enable more efficient peak shaving, lower weight and simpler installations in maritime vessels as well as improving shore power and electrification of various port activities.
LOS Gruppen is a group of companies headquartered in Bømlo on the west coast of Norway. With a continued focus on innovation their ambition is to be a driving force in the green transition. Their main business is to provide turn-key installation services and to develop maritime energy solutions for customers in the maritime, offshore, industrial and infrastructural markets.