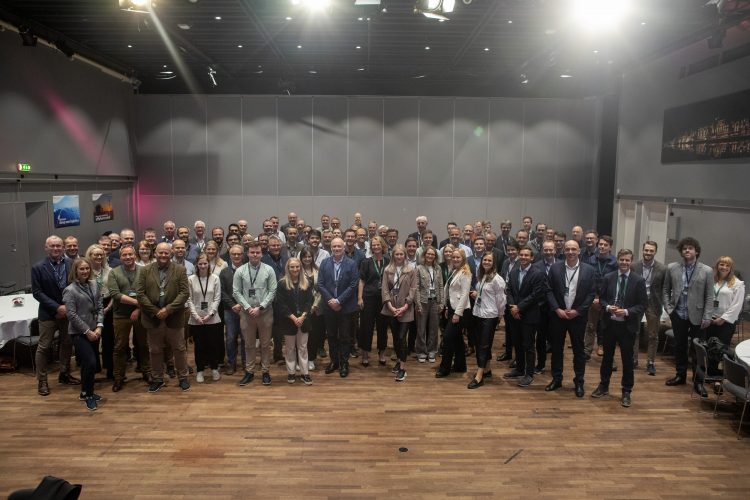 Several innovative ideas emerged at Maritime CleanTech´s annual workshop in June.  A perfect start for developing new projects.  
 2-3 June Maritime CleanTech invited key players from the whole maritime value chain to the cluster´s annual Innovation Workshop. 
– I´m truly impressed of our partners and all the ideas that came up during the innovation workshop. This proves why this event is so important for the cluster collaboration. When you gather stakeholders from across the industry, and people work together to solve problems – you will find new and better solutions. Within the administration we're now digesting and identifying further actions on the many ideas. I really believe we saw the birth of several new projects in Haugesund, says Øystein Huglen, Head of Innovation and Project Management in Maritime CleanTech. 
Brainstorming green ideas across the value chain 
At the annual workshop, the participants joined group-work within four relevant workshops:  
Emission-free fjords

 

Energy efficiency and retrofit solutions

 

Greener deep-sea logistics

 

Green marine operations for offshore wind

 
The grand finale concluding the workshop was the plenary pitching contest, where all11 groups presented their ideas. had to stand in front of the other contestants, and the jury (consisting of Morten Sundt, Roger Strevens, Kjell Arne Nielsen and Hege Økland) and pitch their project ideas. 
– This turned out to be a great way to get the different groups to do their very best while telling us about their ideas. Several of the projects where good, and it was also interesting to see how the different pitch´s hit the jury members, says Head of the Jury, Hege Økland. 
After all 11 ideas were presented, the points from the jury were summed up.  
Geir Ove Tveit (North Sea Shipping), Otto Koch (SEAM), Hanne Wigum (Equinor), Hans Jørgen Mørch (CFD Marine), Jon August Houge (Siem Offshore) and Skjalg Myklebust (Sustainable Energy Catapult Centre) won with their clever approach on how to make offshore wind operations greener. Wonder how? Follow our activities, and you might see new projects popping up soon!