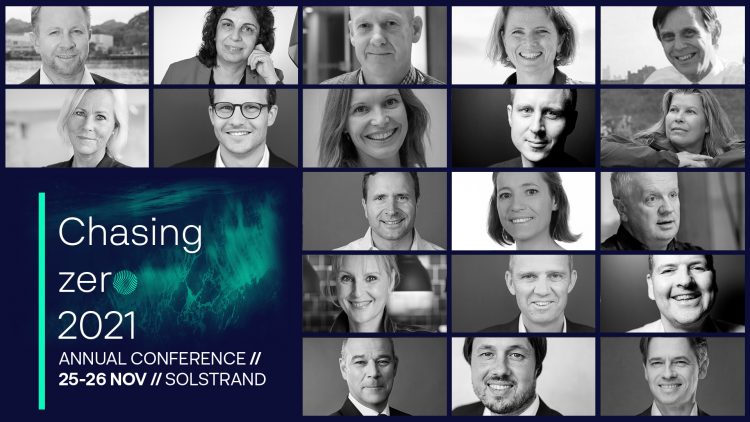 NCE Maritime CleanTech invites all cluster participants to the highlight of the year: Maritime CleanTech's annual conference: Chasing Zero!
At the conference, you will meet internationally leading representatives from the industry, finance, and politics. And last, but not least, we will announce the winner of our annual award: "The cluster partner of the year 2021"
This year, key players from the maritime industry will present, debate, provoke and inform our high-level audience on current and important issues. The headliner is "Chasing Zero", reflecting the extensive collaborative work needed to find future solutions for cleaner maritime activities.
The full conference will be a lunch-to-lunch event at Solstrand, 35 minutes away from Bergen, Norway.
The registration is now closed, and those registered will be billed the full conference fee.
We comply with the current Covid measurements in the region. Protective equipment (e.g., face masks) for voluntary use will be available by the entrance.
If you have any questions, please contact Communication Advisor Chris Jørgen K. Rødland: chris@maritimecleantech.no.