Development of new solutions that reduce the environmental footprint of the cruise industry is an important and strategic task for the companies in NCE Maritime CleanTech. In December we kicked off a project with an ambitious goal; to revolutionize the industry.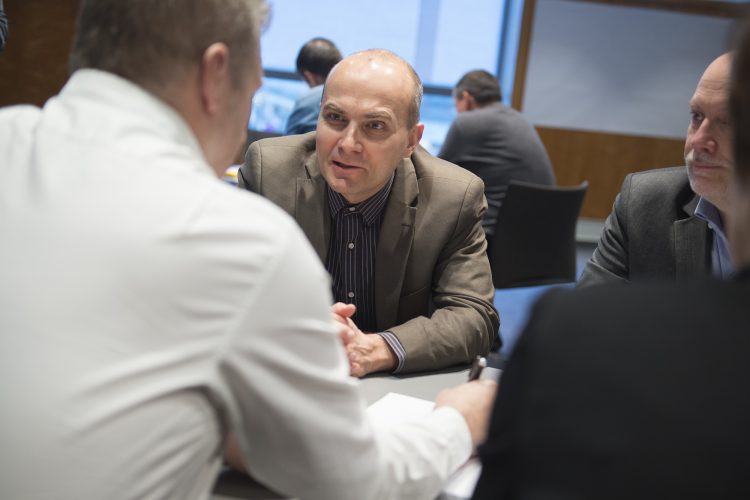 The "Green cruising" innovation project gathers major cruise lines such as Carnival and RCCL, interst organisation, ports, research partners and leading industry actors. Their task is to develop a concept that can meet the requirements of zero emissions in the Norwegian tourist fjords as well as stricter IMO-regulations. Eker design leads the design process, where the partners will utilize design methodology through analysis and idea phases. Through a design-driven innovation methodology the project partners investigate all aspects of the vessel; operation profile, propulsion, logistics, port operations and maintenance. 
We have an ambitious goal of creating a concept that will revolutionize the industry. This is an important project that brings together participants from the cruise industry, port authorities, tourist companies, design and engineering, energy suppliers, equipment and service providers. We look forward to sharing our findings at the most industry-important events during the year, says CEO Hege Økland in NCE Maritime CleanTech
The final concept will be launched in May 2018. However we will share our thoughts on this project, as well as future solutions for the cruise industry to meet stricter regulations, at NCE Maritime CleanTech's stand at the Norwegian Pavillion at Seatrade Miami in April.
The project was initiated by NCE Maritime CleanTech's expert group on greener cruising, and the project is partly funded by DOGA (Design and Architecture Norway).
The project gathers participants from: BKK, Teknotherm, RCCL, Cruise Norway, Bostek, Scanship, GAC Norway, Hyon, Wärtsilä Ship Design, NORCE, Corvus Energy, Bellona, Bergen havn, Carnival, ETA Energi, MS Gann, Hydro Extrusions, NCE Tourism, NCL, Prototech, Yxney Maritime, Østensjø, Hardcruise, Blueday, Solbære og DNV GL.
Look at our movie from the first DIP session: